Feb 11 2014
Not sure a lot of people know, but this year is my fourth and final year at Emile Cohl school. Meaning I have a diploma at the end of the school year, where I will have to showcase a game project, along two video trailers. Slowly but surely, things are getting together. It's not easy, as we work alone on our projects, and the amount of things to do is quite huge. It puts us in front of numerous challenges never met before, that we have to deal alone mostly. It is terrifying and self-fulfilling at the same time, and as students, we all go through various ups and downs because of it.
I have been focusing on the Character Design part of my project these past few weeks. I've started to work on it months ago, but with the help of my teachers, I feel like I finally found a good direction for my project.
Here is the progress of my work on the Character Design, just so you know where I started, what I've gone through, and where I am right now.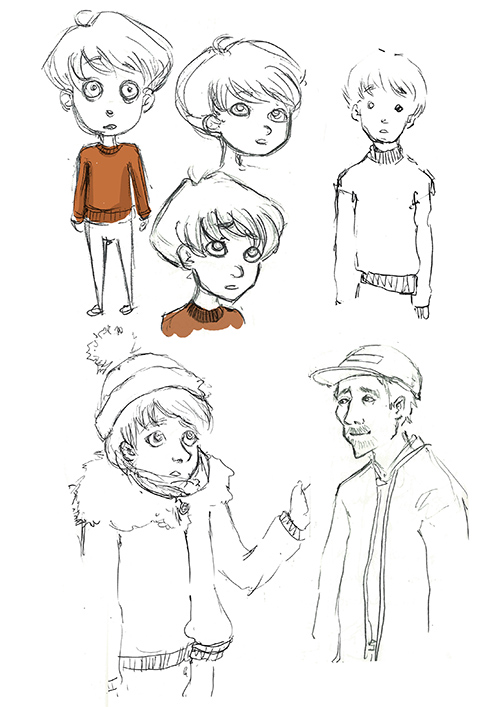 First sketches, about the hero and his dad.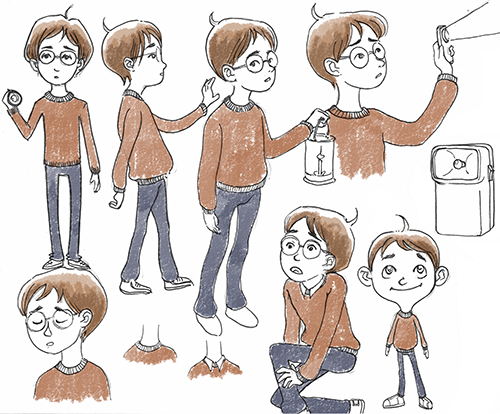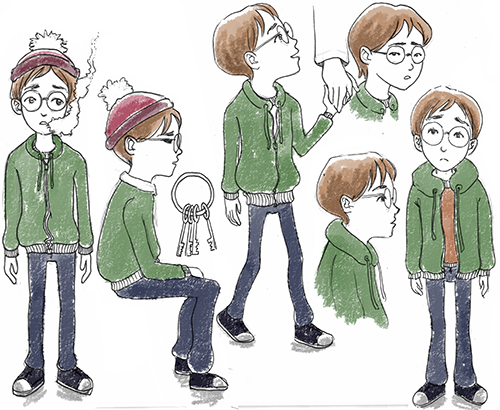 First real direction, but wasn't relevant enough.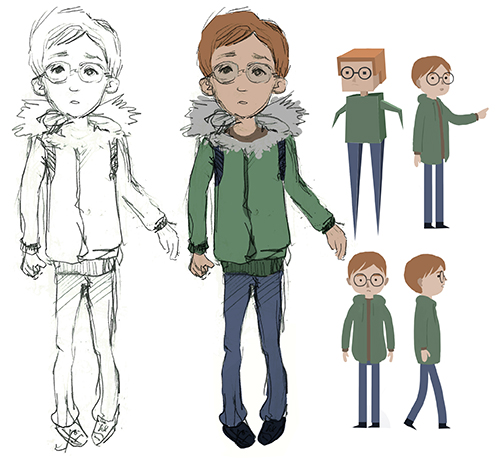 Reworking my character, and starting to get my hands on something.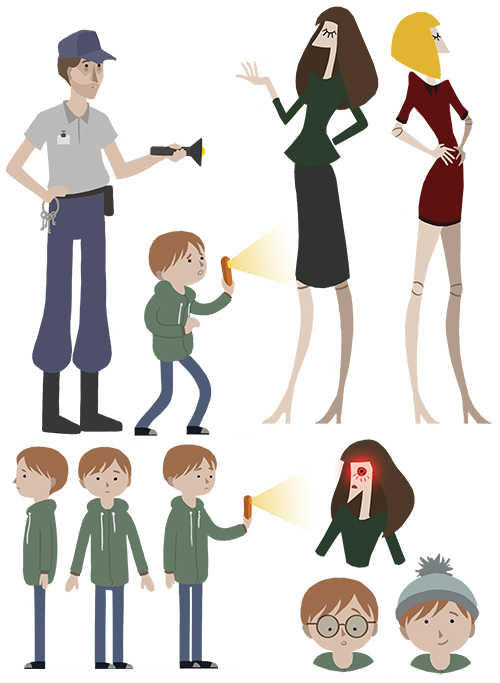 Latest version of the Character Design of the hero, his dad, and some enemies.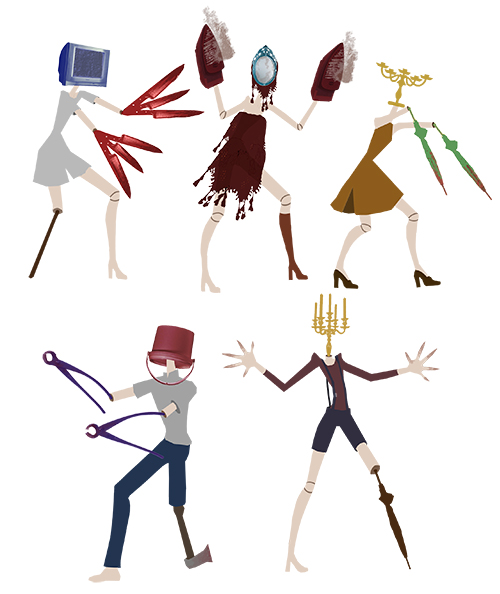 Character Design of the enemies being fashion dummies mixed with objects.
So as you can see, I drifted quite a lot from where I started, but I had to go through all that in order to finally find something nice and relevant to my project. I don't think I'm done yet, and it might change still, but I feel like it's starting to become something, at last.
Now, I just have to work on backgrounds and architecture. AHAHAHAH Ah. ah. Shit.
Going back to work ._.
Leave a comment :