Jan 04 2014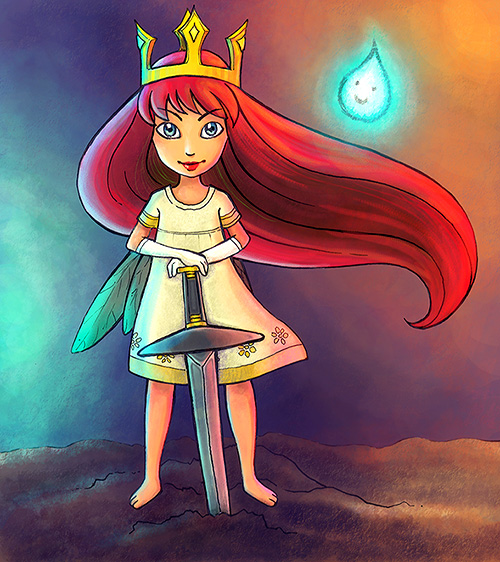 I'm pretty damn excited for Child of Light to be released, ever since I first heard of it a few months ago, and saw the first screenshots. The Art Direction taken by Ubisoft for this game is really appealing to me, as it is something I'll be looking forward to do as well once I graduate. I hope to make games that will look that pretty, with a very lovely artsy & traditional vibe. Plus, the story seems poetic and dreamlike, and that is definitely the type of game I like to play the most.
I can't wait to lose myself in it's poetry, as soon as it'll be out.
In the meantime, I can only use my tiny fingers to make it my own already!
For better resolution of this picture, you can check it over here on deviantArt!
For more details about Child of Light, you can check the Official Website, and the Steam Store Page!
Leave a comment :